Alto Sax Prompter


The tele-prompter for sax players!


for iPad / iPhone / iPod Touch


The ALTO SAX PROMPTER app for iPad is the easiest,
most fun way to learn to play the alto saxophone!
It's like
a teleprompter for the saxophone: play the note fingerings shown
on the screen to play along with the included scales--or import a
song MIDI file from your e-mail or from a web site and see note
fingerings for the alto sax in real time as the song plays.

No more trying to balance fingering charts and sheet music on
your music stand! No more having to cross-reference from sheet
music to try to find the right note to play! The Alto Sax Prompter
ends this frustration, gets you making music IMMEDIATELY, and
keeps you motivated to PLAY MUSIC!

The Alto Sax Prompter is a great tool for people trying to learn to
play on their own, or with a private teacher, or in a school
environment. Instructors can prepare weekly lessons as MIDI files
and e-mail to students so they can practice the RIGHT music, in
the most productive way possible!
Also available for...
TENOR sax, BARITONE sax, CLARINET and FLUTE!
Note fingering diagrams are easy to
read--no more squinting at fingering charts,
or losing your place!

Tap to expand finger diagrams to full-screen,
place your iPad on your music stand, and play!


Choose from dozens of included scales
and sequences to play along with--or
import music files from your e-mail or web
sites!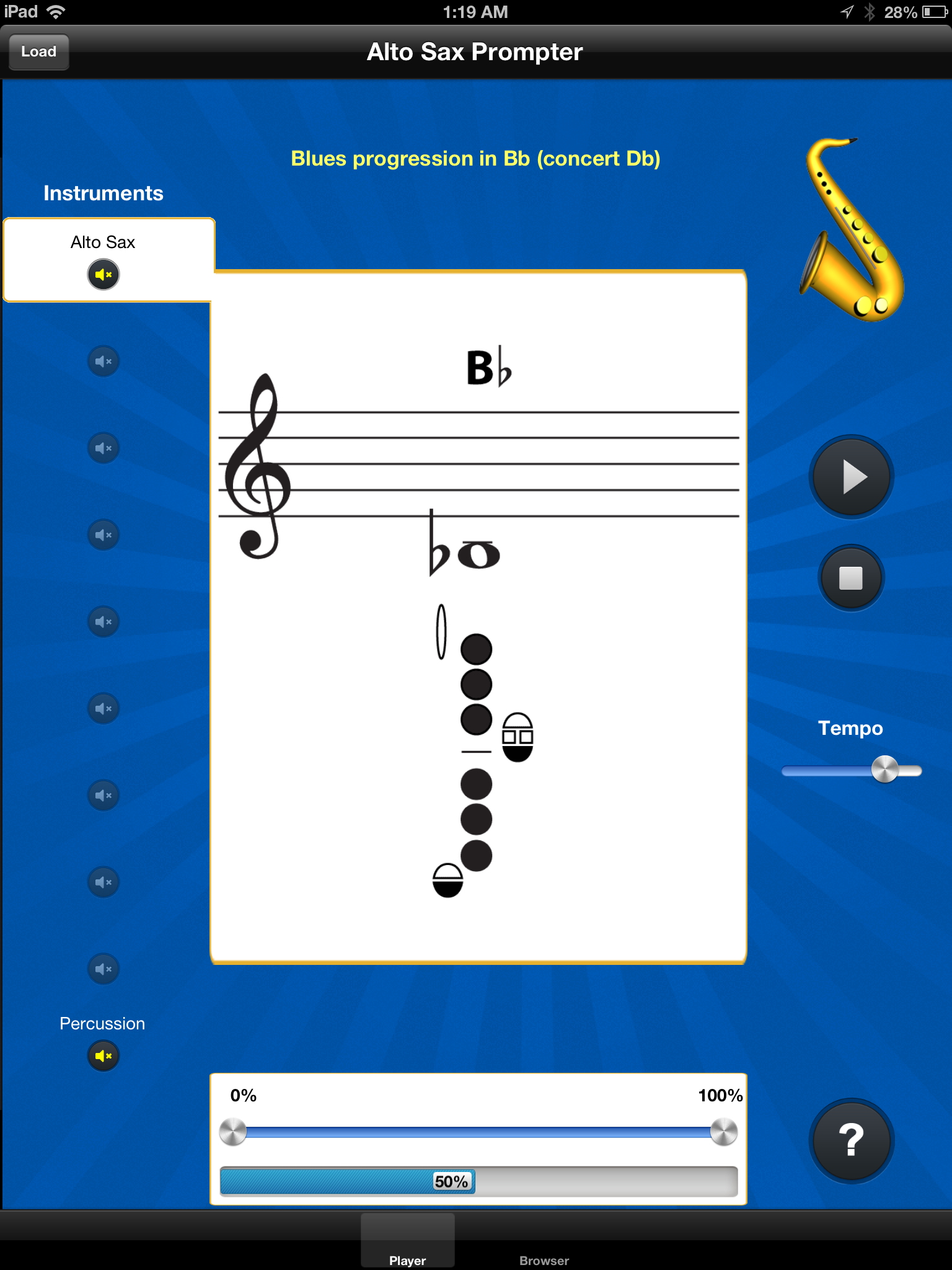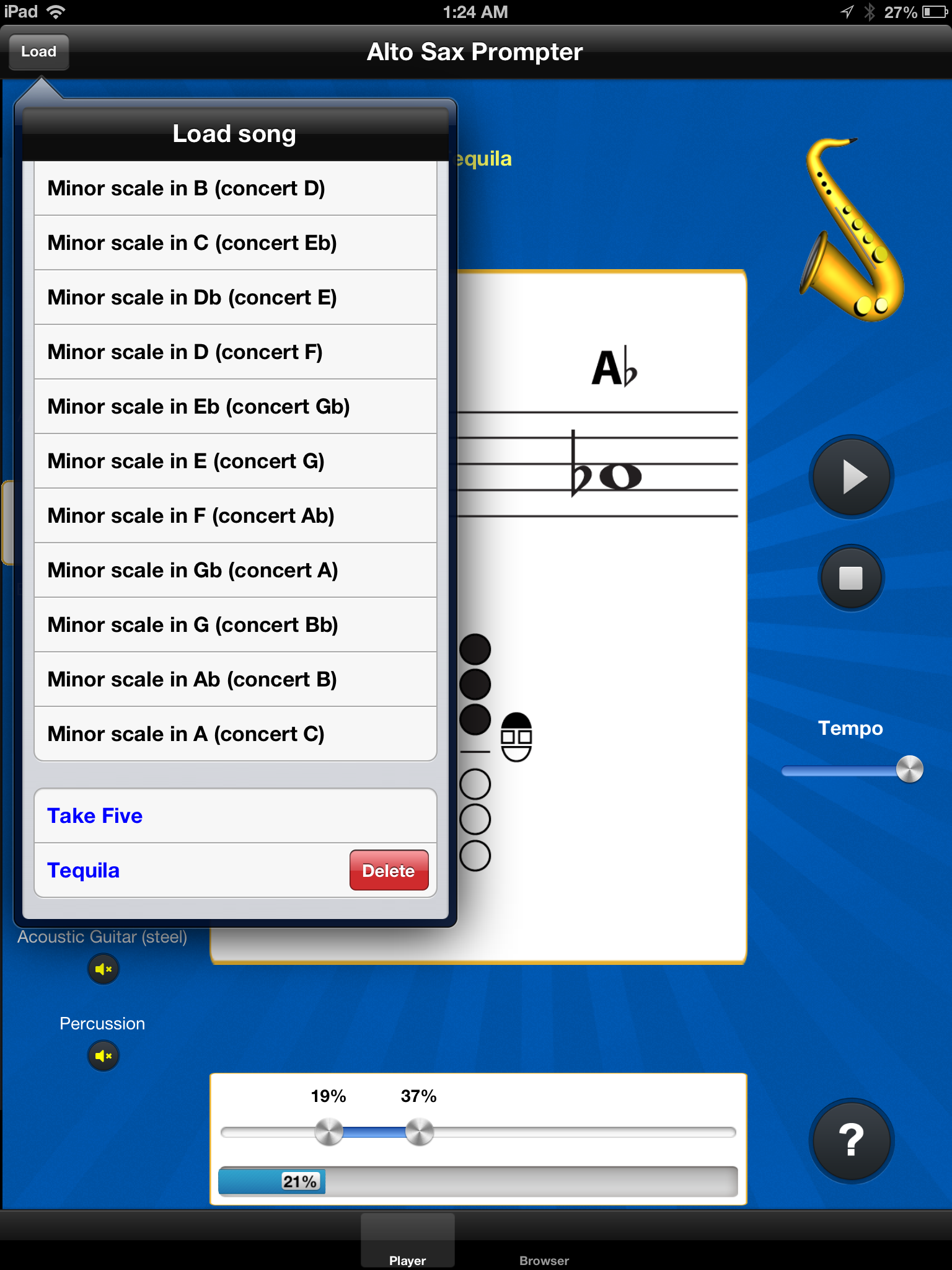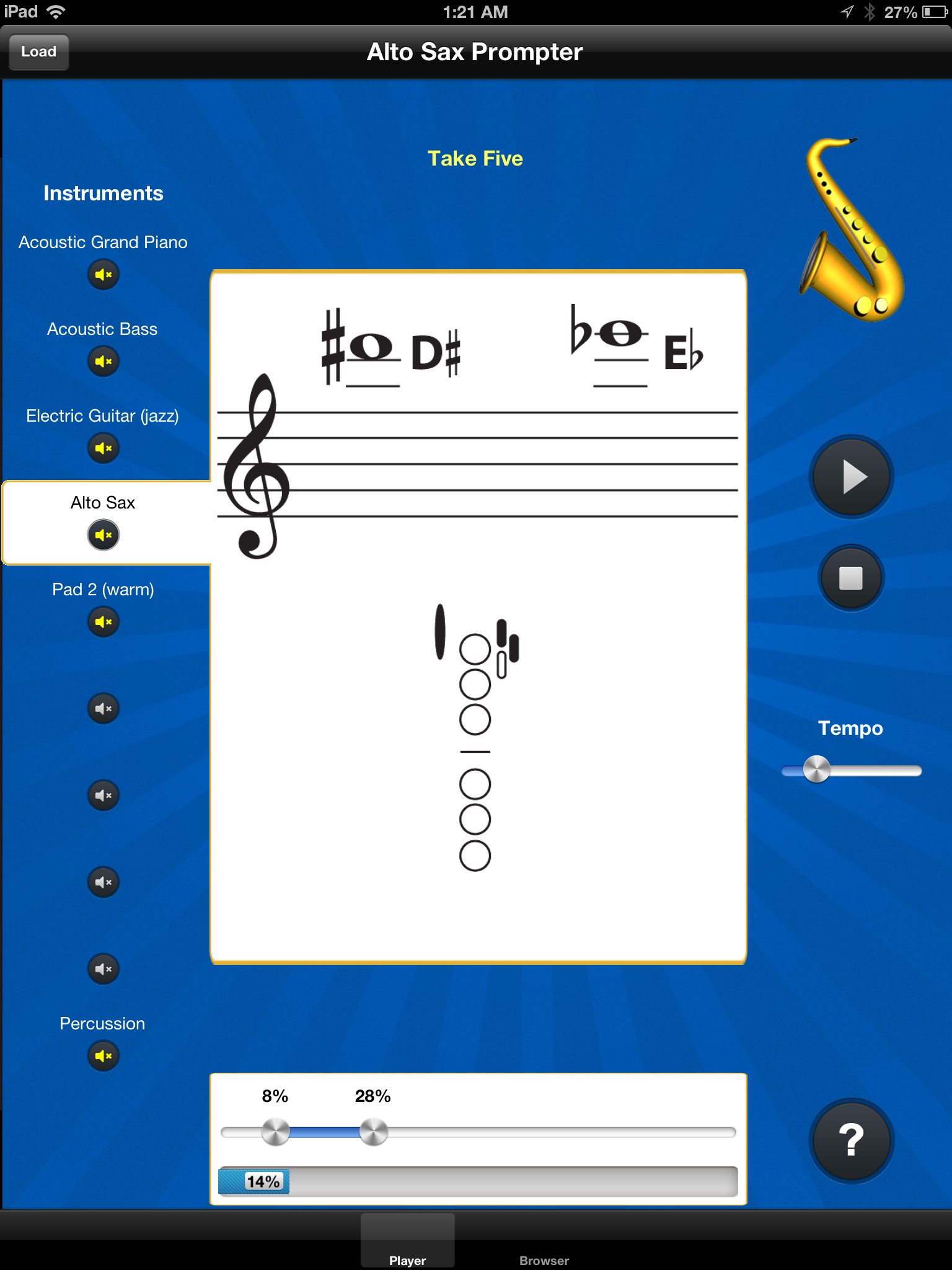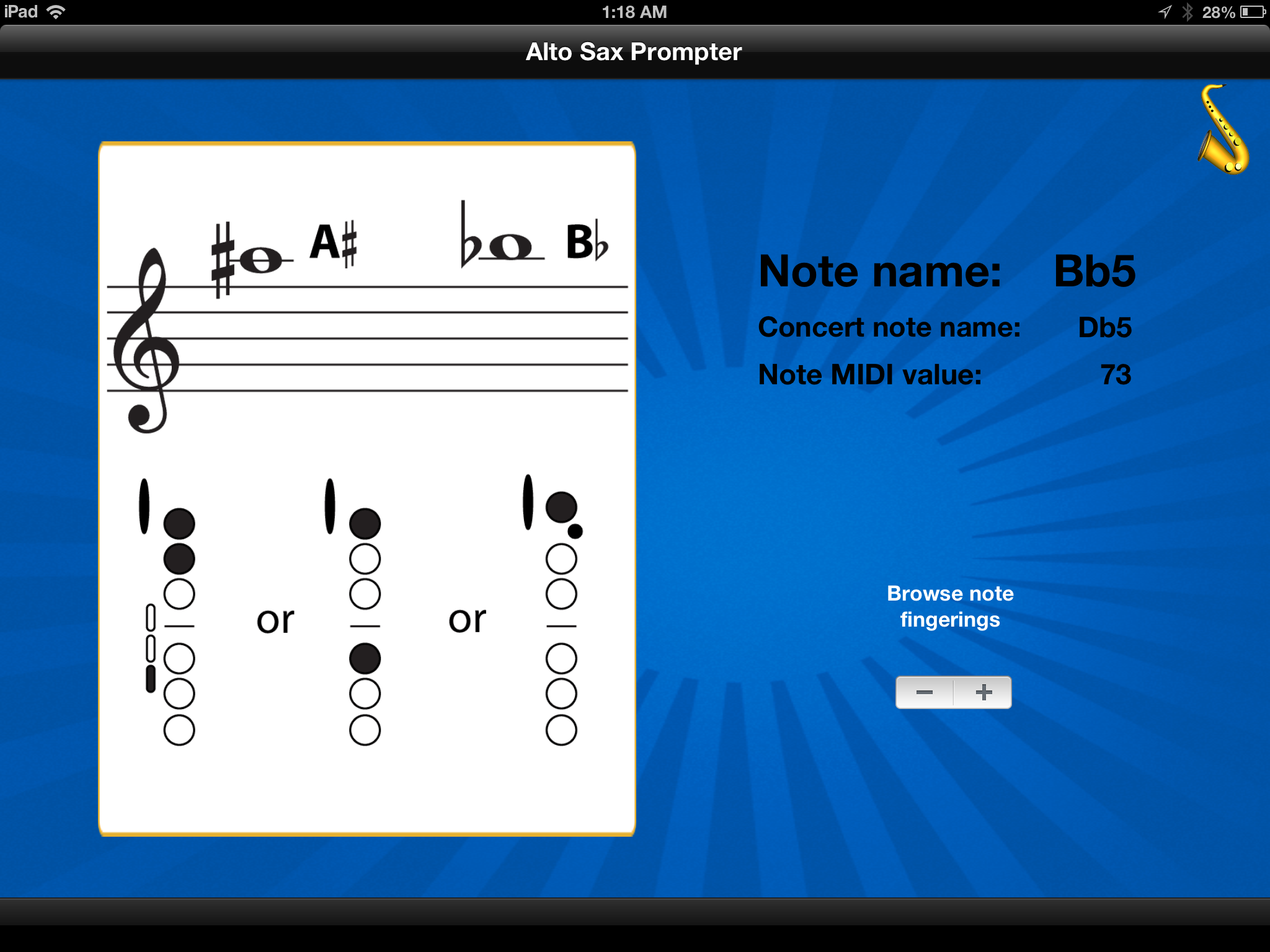 Use the controls on the left to choose
any track from a file to see fingerings
for--even if the track was originally for
guitar, piano, or for another type of horn!

Tap over to the Note Browser screen
to study fingering diagrams--look up
any note in the alto sax's range!